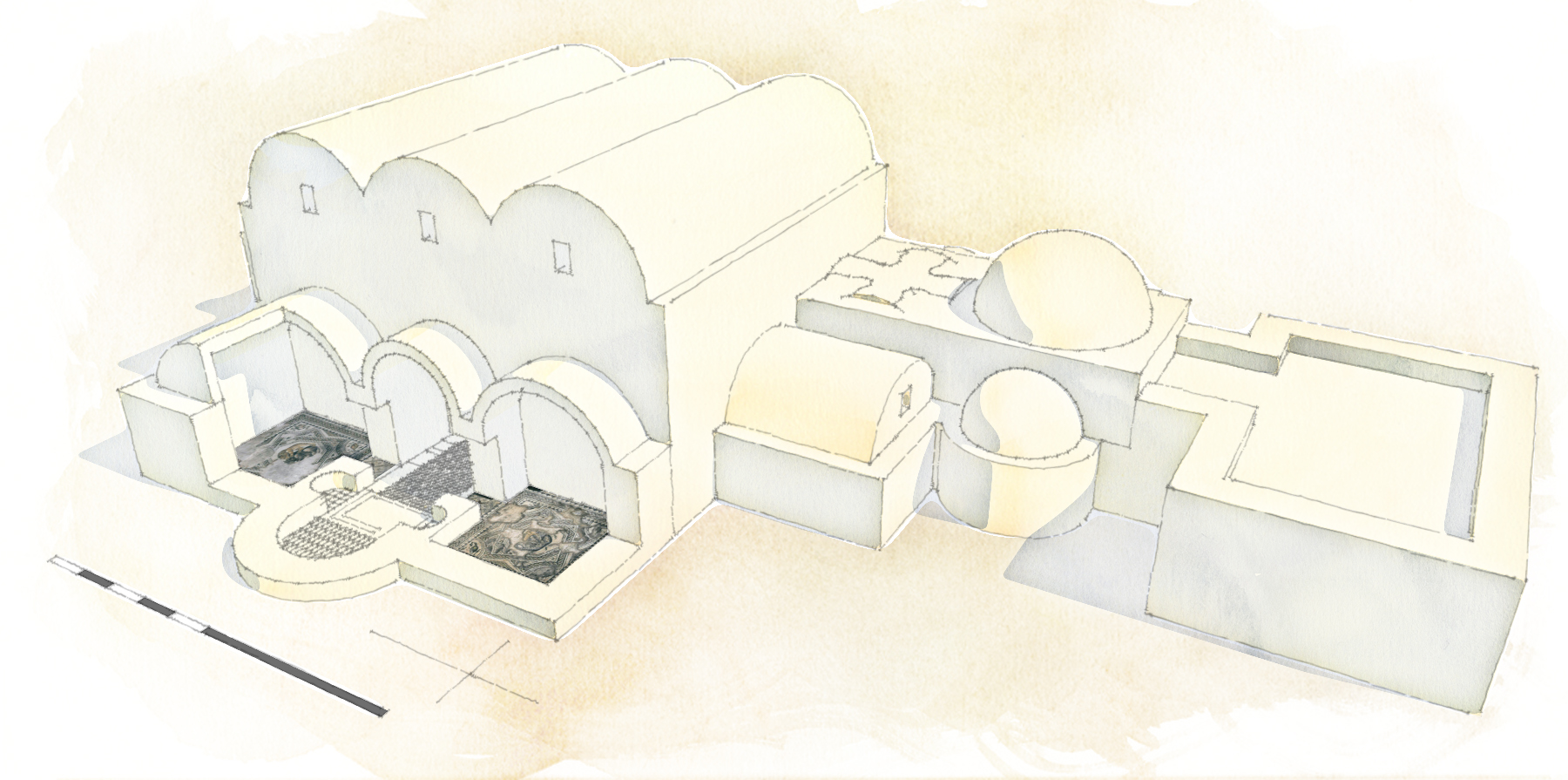 Alex Bray (Ph.D. candidate, History of Art) is spending the academic year in Jordan. He has just completed a CAORC ACOR Pre-doctoral fellowship, and has now begun the SSRC IDRF-funded portion of his research travel. Thus far, Alex has been able to visit a number of sites and museums related to his research on images of hunting produced within the Umayyad empire, and to discuss his research with scholars who have excavated at some of these sites. Recently, he has been visiting the excavated ruins of early medieval churches and domestic complexes throughout the region in order to see and photograph related mosaics of predation and hunting.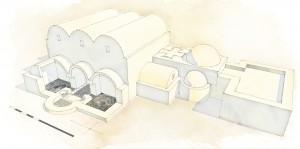 Alex is currently focusing on an excavation of a late seventh- or early eighth-century bathhouse associated with an estate known as Qastal, only a few kilometers west of the Queen Alia international airport. The bathhouse was excavated a little over a decade ago, but a significant portion of the structure was paved over before it was discovered by archaeologists. Although they were only able to uncover about a fifth of the building's foundations and floors, this was enough to make it clear that the bathhouse resembles those at two other Umayyad sites in Jordan, known as Ḥammām al-Ṣarāḥ and Quṣayr ʿAmra. In addition to researching the significance of the impressive mosaics of predation that were discovered in the bathhouse, Ales is attempting to situate them within an architectural context based on these more complete monuments.
Using plans of Quṣayr ʿAmra and the excavations at Qastal, he has created a digital model of the building that probably once existed at Qastal (seen above). To clarify that this is only a hypothetical reconstruction, he has used image editing software to render his model in a watercolor finish, rather than risk creating a misleading photorealistic rendering.