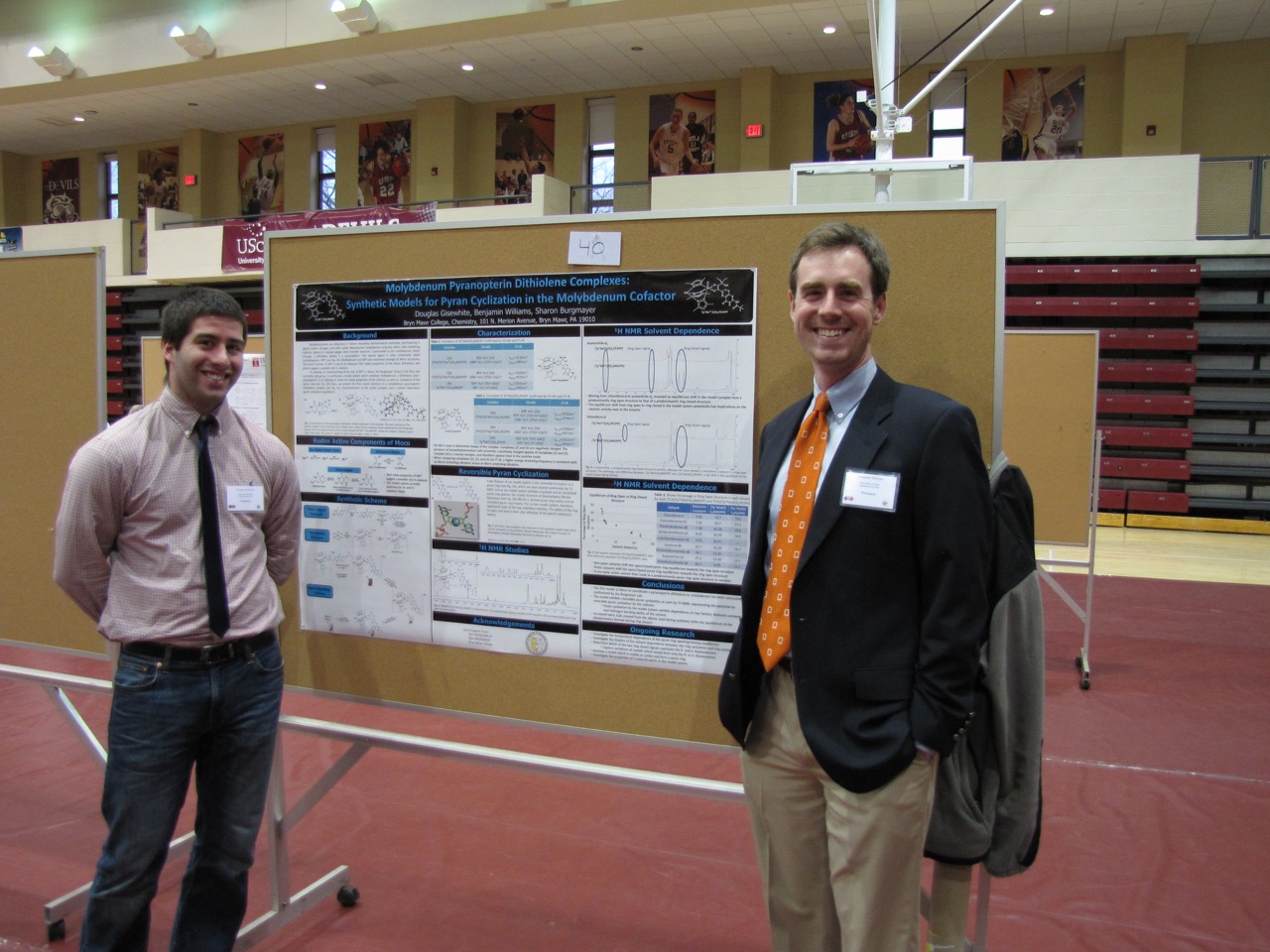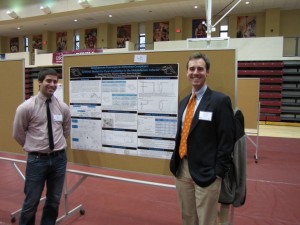 The Philadelphia Younger Chemists Committee (of the American Chemical Society) held its 15th annual student poster session at the University of the Sciences on March 31st. Two graduate students from Dean Burgmayer's lab, Doug Gisewhite (M.A. 2014) and Ben Williams (PhD candidate), co-presented their work, "Molybdenum Pyranopterin Dithiolene Complexes: Synthetic Models for Pyran Cyclization in the Molybdenum Cofactor," and tied for first place in the graduate student/post-doc division. Sarah Burke, a recent graduate of the PhD program in chemistry from Professor Bill Malachowski's lab, was also in attendance and took third prize in the same division for her poster titled "Boronic Acid Analogs of Anti-HIV Therapies." Burke is currently at the University of the Sciences working under Dr. John Tomsho.
Also participating in the evening's festivities were Nissa Abidi (2nd-year graduate student) and other undergraduates from Professor Jason Schmink's lab.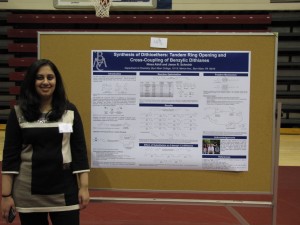 Congratulations to all!