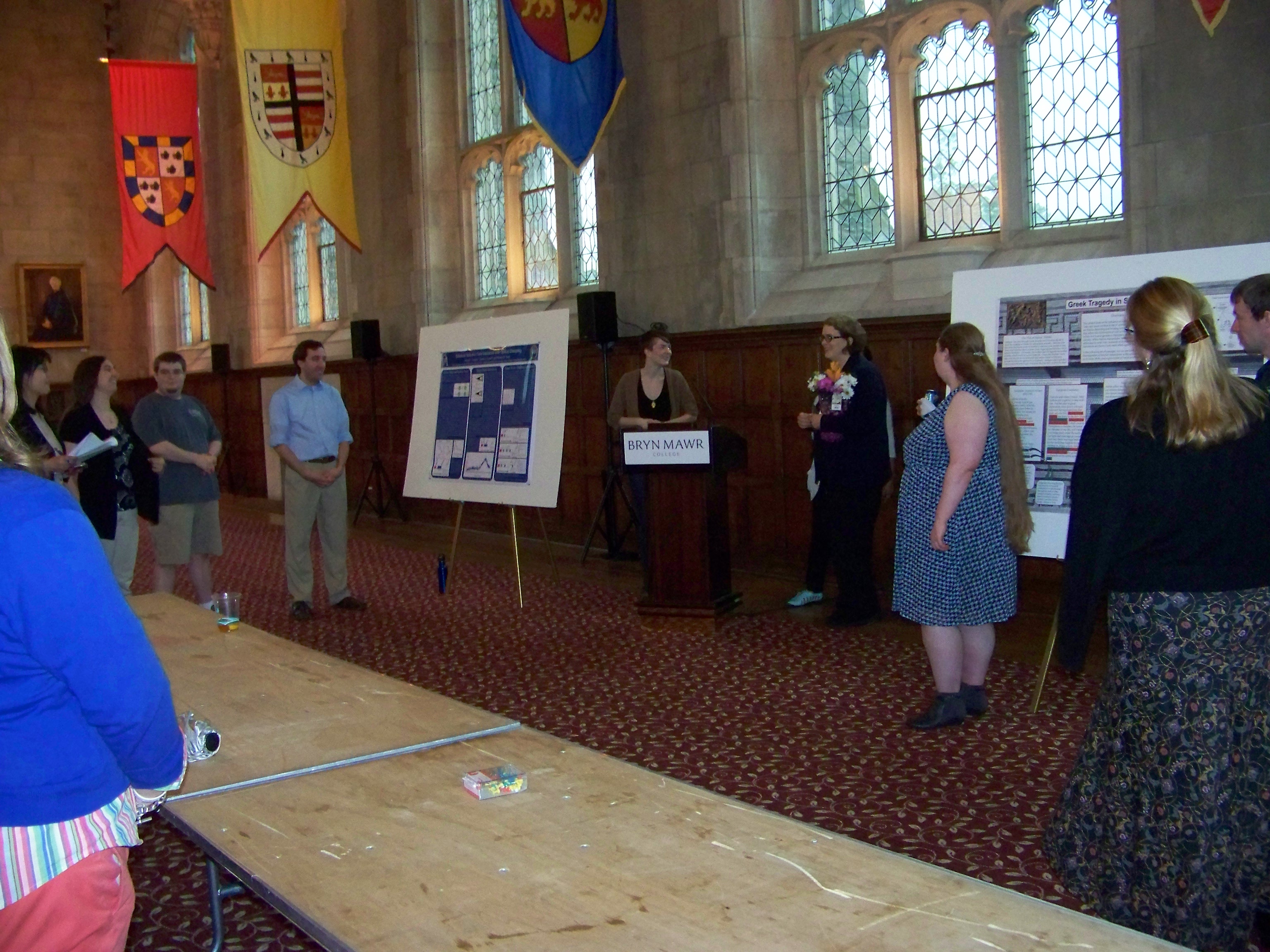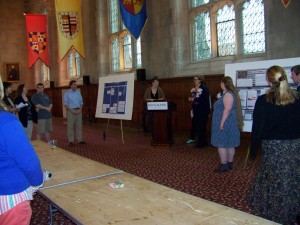 Graduate students from both the Graduate School of Arts and Sciences and the Graduate School of Social Work and Social Research convened for the 9th Annual Graduate Student Research Symposium on April 9th 2015.
The event, organized by the Graduate Student Association, kicked off the festivities of Graduate Student Appreciation Week, a nation-wide event founded in 1993 by the National Association of Graduate and Professional Students.
Held in Thomas Great Hall, the Symposium brought together students and faculty from both schools to pour over the exciting research of several students, who presented their work in poster format.
Students from the Graduate School of Arts and Sciences also took the opportunity to announce this year's recipient of the Graduate Faculty Mentorship Award, Professor Emerita Christiane Hertel, History of Art. Two of Professor Hertel's doctoral advisees, Jamie Richardson and Anna Moblard-Meier, presented the award and shared examples of their advisor's exemplary mentoring and guidance.