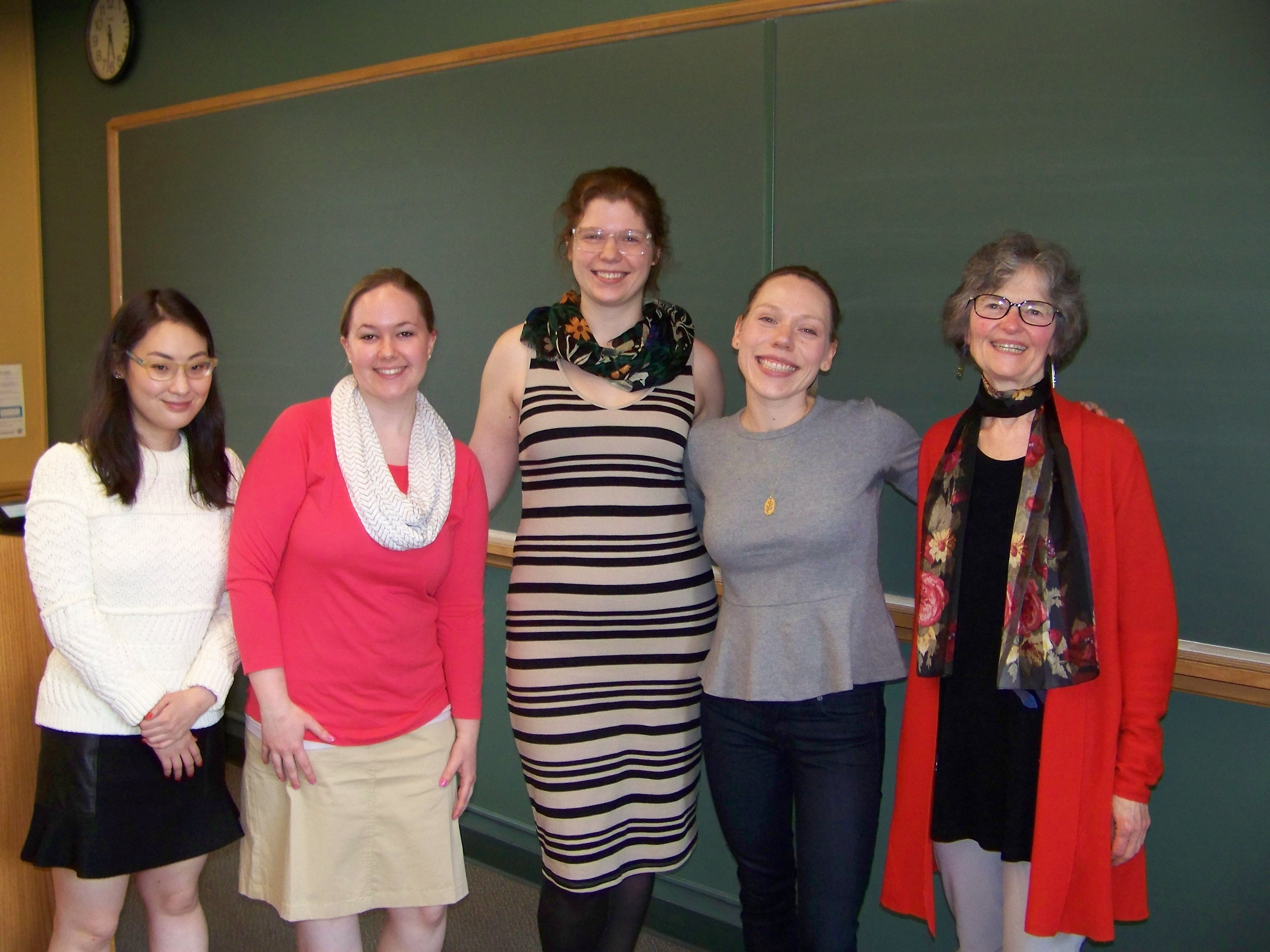 The Graduate Group in Archaeology, Classics and History of Art concluded the Spring 2015 with a suite of research presentations from students and a reception in honor of its anticipated degree recipients and outside-award winners.
The event began with presentations from current Ph.D candidates from each of the departments, who discussed their individual dissertation projects and upcoming research plans to a packed room, inviting the indisciplinary intellectual exchange that is one of the hallmarks of graduate study at Bryn Mawr. Jamie Richardson (History of Art) spoke about her dissertation project and plans for her upcoming year abroad in Antwerp (funded by a Rubenianum Fellowship), "Following Francken: Uncovering the Curiosity Culture of Seventeenth-Century Antwerp." Rachel Starry (Classical & Near Eastern Archaeology) previewed her dissertation research plans with a talk, "Exploring Urban Development in Roman Lycia." Abbe Walker (Greek, Latin & Classical Studies) provided a vivid overview of her in-progress dissertation and hinted at next steps, "From Bride of Hades to Bride of Christ: Virginity, Death, and Marriage in Ancient Greece and Early Christian Rome." Finally, Amy Wojciechowski (History of Art) spoke of her upcoming year in Poland–complete with preview of her Polish language skills!–to study the work of early twentieth-century modern artists there, "Investigating the Archiwa: Mloda Polska in Krakow."
For a complete list of degree recipients and award winners from the Graduate Group, click here.